A welcome from the STEP Project team
We welcome you to our website and hope you find it of benefit to your role.
The STEP (Strengthening Team-based Education in Practice) project involves a number of practice, university colleagues and students from across North Central and East London region who are passionate about learning in practice for nursing and midwifery learners.
Led by Middlesex University and funded by Health Education England this project team have undertaken a number of individual research projects related to 5 key themes and have developed a range of resources to enhance the learner experience.
STEP Resources – who can use these?
Any learner in a professional practice setting or any staff member involved in preparing, supervising or assessing learners in practice will find the resources related to the 5 themes beneficial.
Two further projects, Developing placement opportunities in Health and Social Care and Career Conversations (a joint MyCare Academy /STEPproject) also provide key resources that contribute to enhancing the learner experience.
We hope that the Learning Activities section will be valuable to all learners in practice. These activities are based on discussions with and suggestions from a number of nursing and midwifery students who were on placements.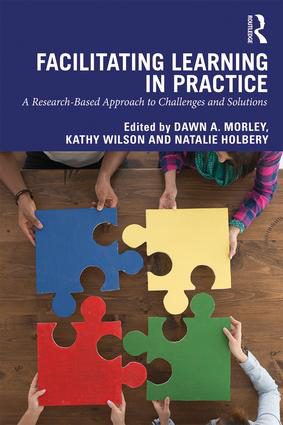 a research based approach to challenges and solutions.
1st Edition
Edited by
Dawn A. Morley, Kathy Wilson,
Natalie Holbery